Small Business Branding and Rebranding
Bruce's Taxi Service- Bradenton, FL
Your brand is the sum total of the experience your customers and prospects have with your company.
A good brand communicates what your company does and how it does it. A good brand also establishes a level of trust and credibility within your community whether that be local, regional or national.
As your company evolves, so does your brand or at least that's supposed to be how it works. Sometimes a company evolves but their brand image lags behind. And sometimes the market evolves and the company and brand lag behind. This is when it may be time to rebrand business.
This was the case with Bruce's Taxi Service in Bradenton. This was a 35 year old company who's founder fell ill at a relatively young age and requested of his brother, who was not involved in the business at the time, that he keep it going. A situation like that can be a blessing or curse.
Time simply had passed Bruces by with the advent of App based competition like LYFT and UBER who developed a model that made if difficult for traditional taxi, ride and limo services to compete.
How do you compete with a company who can loose Billions each year and still undercut the market (answer: use other peoples money to pay your bills)
Imagica embarked on a small re-branding campaign for Bruce's Taxi Service and sister company Kar Transport. The first thing was to say it was OK to be an older company even though start-ups seem to be really en vogue these days. In fact, we are going to embrace it I told them.
The overall strategy is to not compete with Lyft and Uber head on as they have an unfair advantage. While the point to point fairs may be higher than the APP based services, Bruce's is often more convenient as they have 24/7 Dispatch 365 days per year.
A driver can't cancel his ride because they have received another ride that may be more lucrative. In addition, Bruces's does scheduled service exceptionally well to avoid hassles at peak times like dinner time or when the bars get out etc.
You can also hire one of their drivers for $50/hr for an entire evening or day out with your friends or family. Their drivers will even carry your groceries or luggage up to your room or home for you. Ask that from your Uber guy!
Sometimes we already possess our greatest weapons but just don't know how to let our customers know or we are not using the tools we have available to their full potential.
Contact Imagica if you feel you could use a little re-branding or you would like a re-branding analysis.
This was Bruce's website before our rebranding project, it was dated, not mobile friendly and cost a lot to license every month.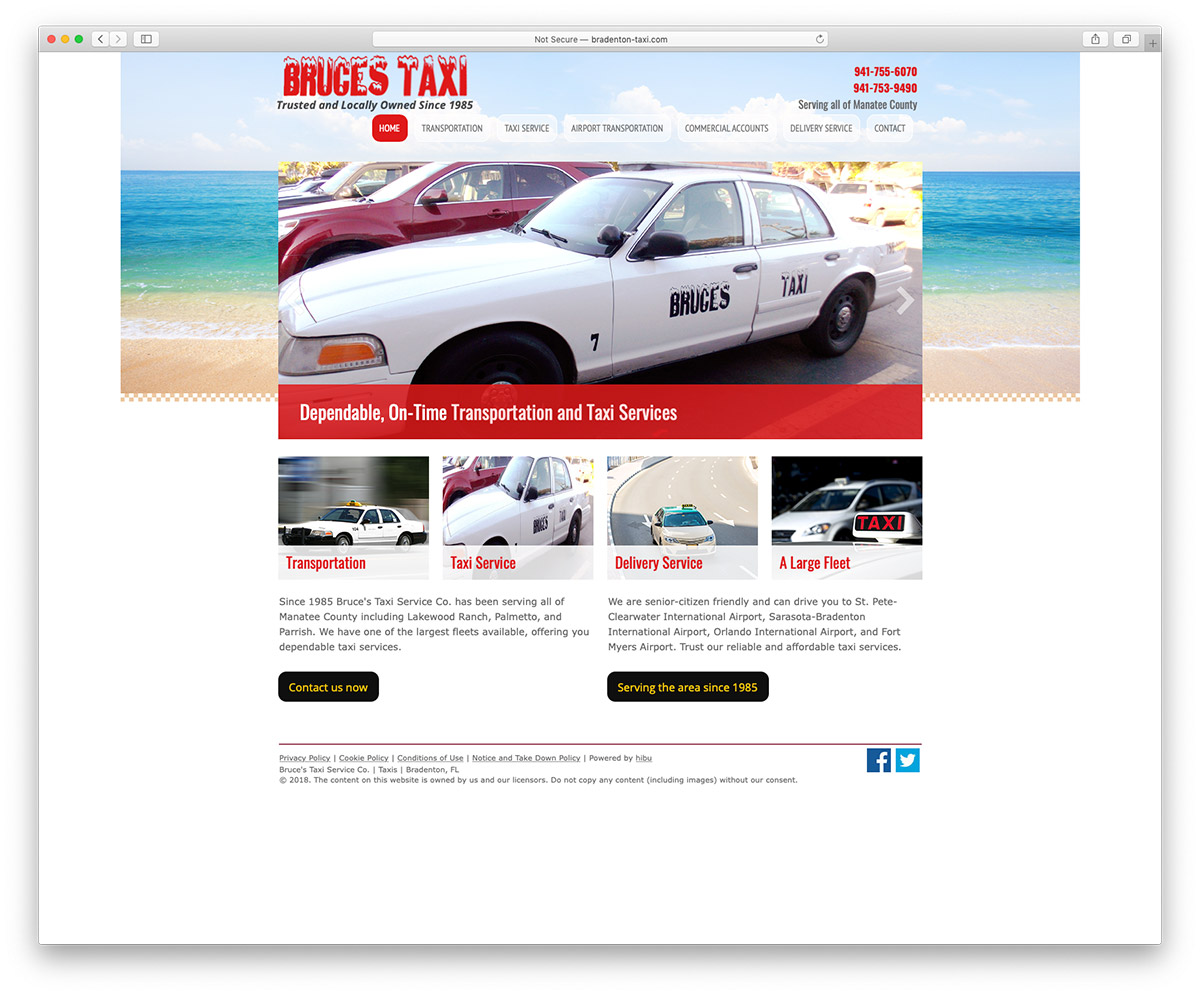 Imagica built a new responsive website on WordPress that Bruce's owns outright for less than one month leasing their old website via Dex.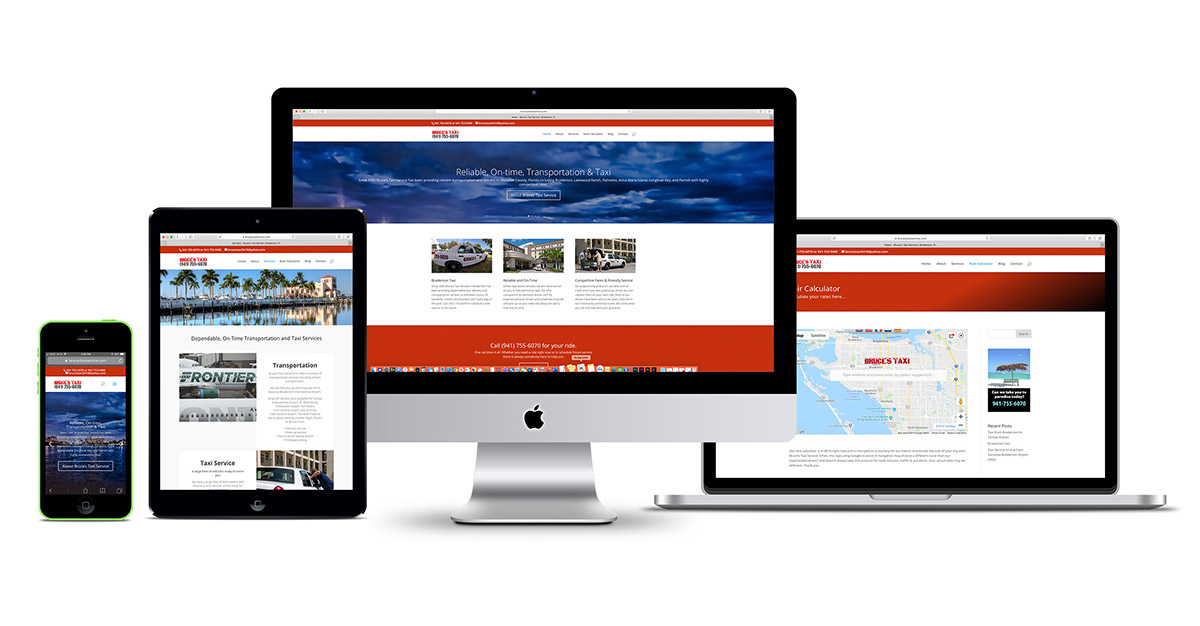 We also had to bridge the gap with their old logo that we liked due to the historical natrure. We also took back an icon they used years ago and merged it to go with their logo along with the number of Bruce's race car #4.

Then we promoted the company locally using some of the new assets including a souvenir snap back etc. for good clients, hotel consierges and partners.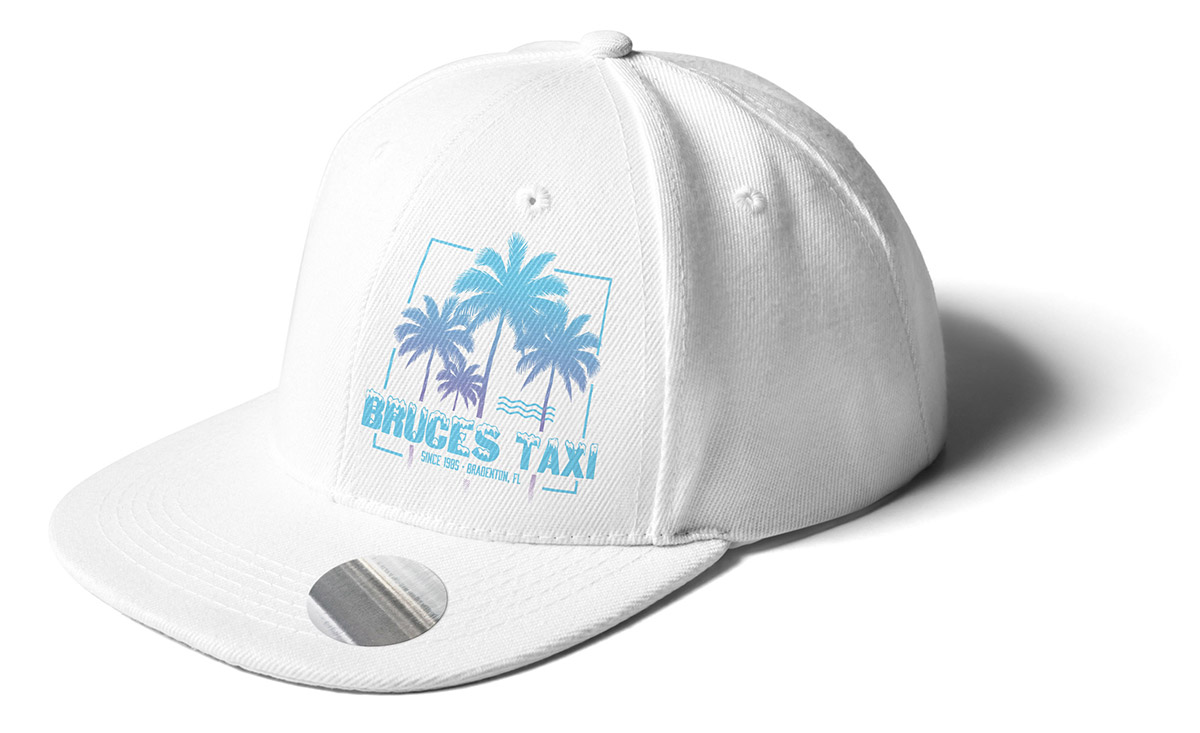 We then created additonal assets including business cards and rack cards for clients and to promote the business locally with partners, local tourism offices, doctors offices, airports etc.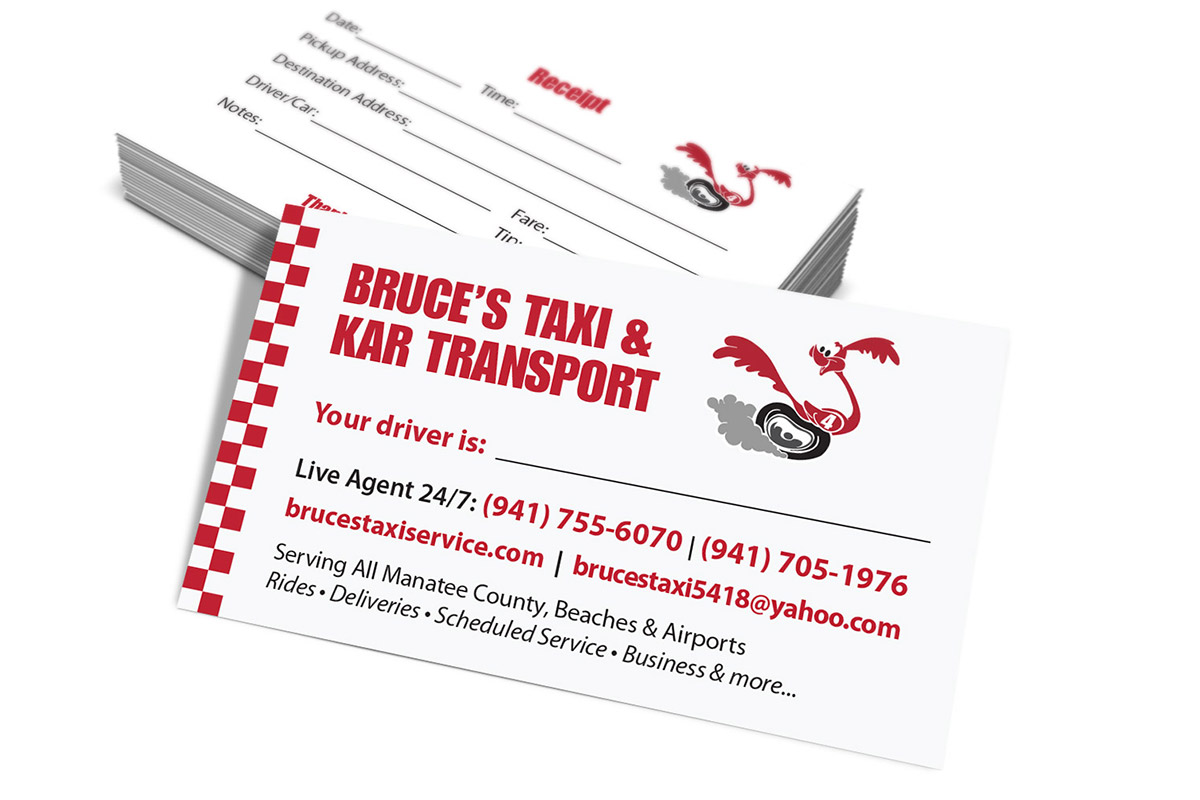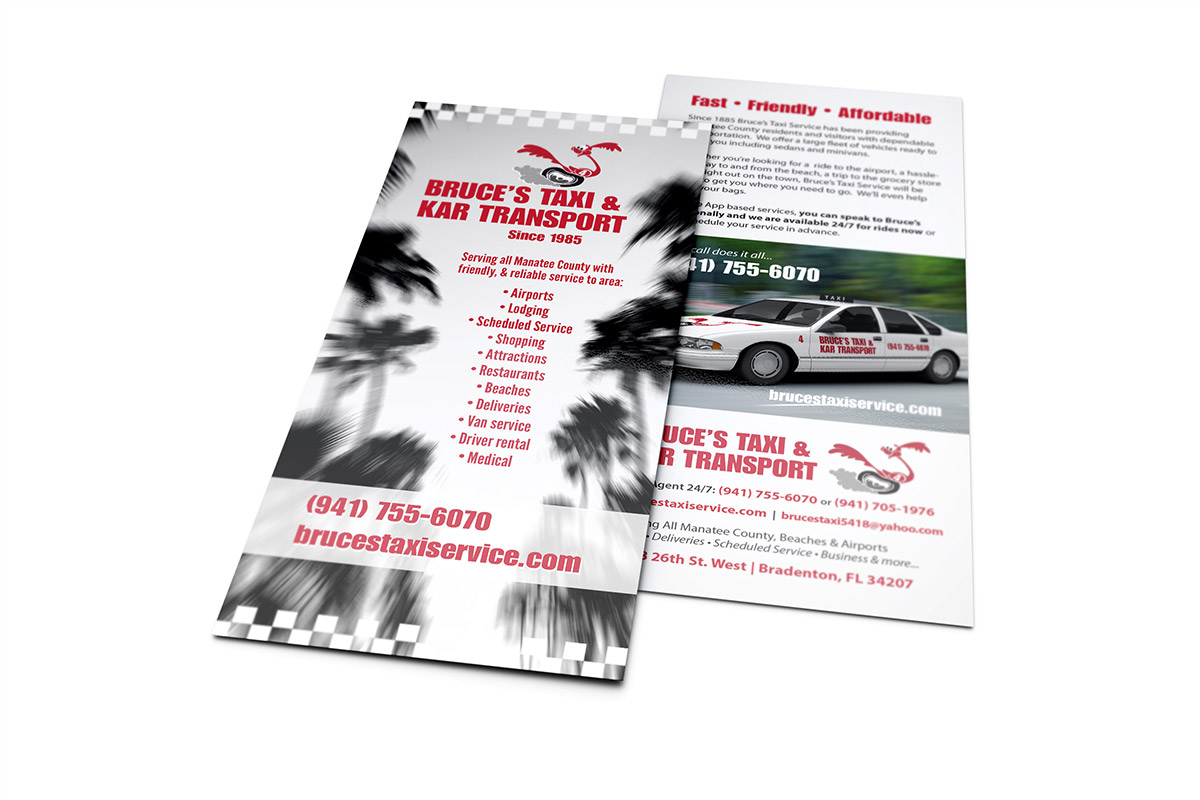 And finally to tighten everythign up, new shirts for all their drivers in a variety of color ways utilizing the new logo (below)