Climatelligence Report
Monthly newsletter print and digital design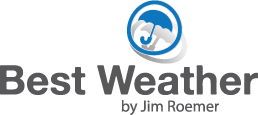 Climatelligence Report
Monthly design and layout for digital and print financial newsletter targeting commodity investors for Best Weather Inc. This is both a fun and challenging project as content comes in only the day before and we have 48 hours to produce a deliverable that is both available in both digital print and eNewsletter versions.
Each addition has multiple outbound links and call to action initiatives. This is a paid subscription product.
Imagica also does charting and illustrations for this newsletter, like the "Arctic Pig" in this post which was coined by Jim Roemer and has gone viral in recent months with the feature on Bloomberg.