El Melvin
Florida Food & Culinary Photography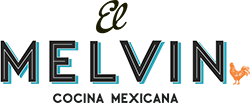 Sarasota Food Photography
This was a quick project to fill in some of the holes for Sarasota's newest restaurant, El Melvin located downtown on Main Street at Palm Avenue. 
Here are a few representative images of what was shot in between lunch and dinner service. In total over a 175 images were submitted to the client for a cost of less than $500 dollars. All images from Imagica come with full rights of use, meaning you own all of your images forever with no strings attached. 
To see what Imagica can do for you and get an idea of pricing and samples of similar projects visit our photography page here. Otherwise check out the link below to visit El Melvin and drop in for Sarasota's finest Mexican Cusine and absolutely the best Margaritas!