Photography Instruction for Business
Enza Zaden –
Netherlands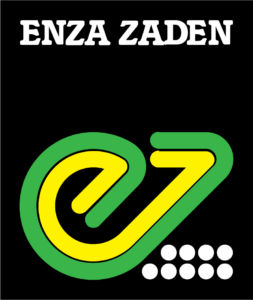 Enza Zaden is a biotech company that specializes in vegetable breeding (seeds) from Enkhuizen in North Holland. They are primarily a provider to the commercial market, meaning other commercial growers however they do have a line of consumer organic garden seeds.
The company belongs to the ten biggest vegetable breeding companies in the world and has over thirty subsidiaries and over 2,000 employees. Their cornerstone crops include tomato, pepper, cucumber and lettuce, but Enza Zaden also breeds melon, onion, and many other vegetables.
In the US, Enza Zaden has research facilities in the Imperial Valley in California as well as in Myakka City, FL. Imagica was contacted to assist in a very unique project:
TEACH EMPLOYEES HOW TO ACCOMPLISH A VARIETY OF PHOTOGRAPHY REQUIREMENTS FOR SALES AND MARKETING IN-HOUSE THAT WAS TYPICALLY PROVIDED BY PROFESSIONALS.
Enza Zaden creates a ton of content for both internal and external applications. Scheduling photographers is both costly and difficult as the shoots are quite dependent on both the weather as well as an exact time when the crops are perfect for shooting. Coupled with the remote nature of most farms, this presented unique challenges and often left them alone covering the gaps with inconsistent results.
THEY WERE READY TO PURSUE ANOTHER INITIATIVE
If they could learn to take better images in-house with staff that was already on site and on the farms every day they would stand a much better chance of getting the images they needed provided they had the right tools.
Imagica (SRQ Photo School) was brought in as a consultant to discuss the process for training staff, purchasing the necessary equipment and developing a workflow on the back end much like a professional photographer would approach a variety of assignments.
While it sounds difficult, the advantage Enza Zaden has is that even though they require a great deal of images many of the tasks to gather those images are similar. A field of tomatoes is not that much different than a field of cucumbers or lettuce.
A farmer in a field in California is not that much different than one in Texas or Florida and a studio shot of a squash is similar to a water melon when you know what you are looking for.
I started by working backwards by identifying a group of images and style that they most liked. We explored what went into each image from a technical and compositional perspective including cameras, lenses and accessories.
The basic course looks something like this:
1. Photography Theory (aperture, shutter speed, ISO, depth of field, dynamic range, metering etc)
2. Composition and practical shooting techniques in the field (people, places, things)
3. Equipment Specifics
4. Studio Photography
5. Phone Photography (for field reps)
6. Post Processing and Workflow
7. User Manuals and cheat sheets
If successful with your test group of employees we will expand to a broader audience. Covid-19 already required us to do a substantial portion of training online but it was very similar to courses I've already presented digitally or via PowerPoint in a classroom setting. Since I need to product a deliverable anyway in the form of a manual, the extra work to prepare slides with notes to accompany my lectures was not a big deal.
I'll continue to add notes and images as this projects progresses. Here are some random slides from a Powerpoint I did on Zoom covering some photography theory and equipment introduction.
For more visit: enzazaden.com