As an avid boater, fisherman and all around explorer who loves both Florida and the Bahamas, I was excited to take on a small web development project for Chris Juall who was the founder of an innovative and popular product, Lazy Bunz.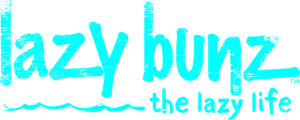 His mission is to create Lazy Locations, a trusted resource for the beachgoer and boater of beautiful, lesser-know, locations in Florida and the Bahamas while documenting them in a captivating and immersive way.
The locations will be beach and boating locations in Florida and the Bahamas and tend to be places that are lesser know but better in so many ways. Each location will be documented with a high-res, 360, immersive, video along with accompanying photos and information.  It is our hope that you will enjoy our 360 videos from the comfort of your home while gaining the visuals and knowledge needed to understand each location before your visit.
Imagica provided the initial site design, Florida and Bahamas photography, marketing strategy along with training on how to keep the site maintained and the content coming to subscribers. In addition, Imagica implemented a monthly newsletter via Mailchimp. We also provide ongoing consultation and strategy including adding interactive maps, content and partner recommendations.
Lazy Locations is off to a great start and they have already gain support from some major players in the boating world including:

To view their website to check out all sorts of great places to relax and play at: