Projects Resources Coordinated (PRC)
Sarasota WordPress Website Development, Design, Photography, Marketing

Projects Resources
Coordinated (PRC) –
Sarasota, FL
PRC is a new construction company with headquarters in downtown Sarasota. They specialize in Asphalt and Concrete and bring value to their clients by bringing a variety of different resources together for complex projects. They have over 40 years experience in construction management and have already completed projects for a variety of notable entities including Evie's, Ringling College of Art + Design and more.
PRC looked to Imagica for WordPress Web Design to get them off of a restrictive web builder platform, logo design to replace a rather bland badge they had been using, project photography to document some of their work and leverage their associatioins and finally marketing expertise to help bring them more sales leads.
Imagica looks forward to helping PRC grow on a monthly basis.
If you are looking for a fresh look or a new look but you want in a sustainable way, give Imagica a call at (941) 350-9064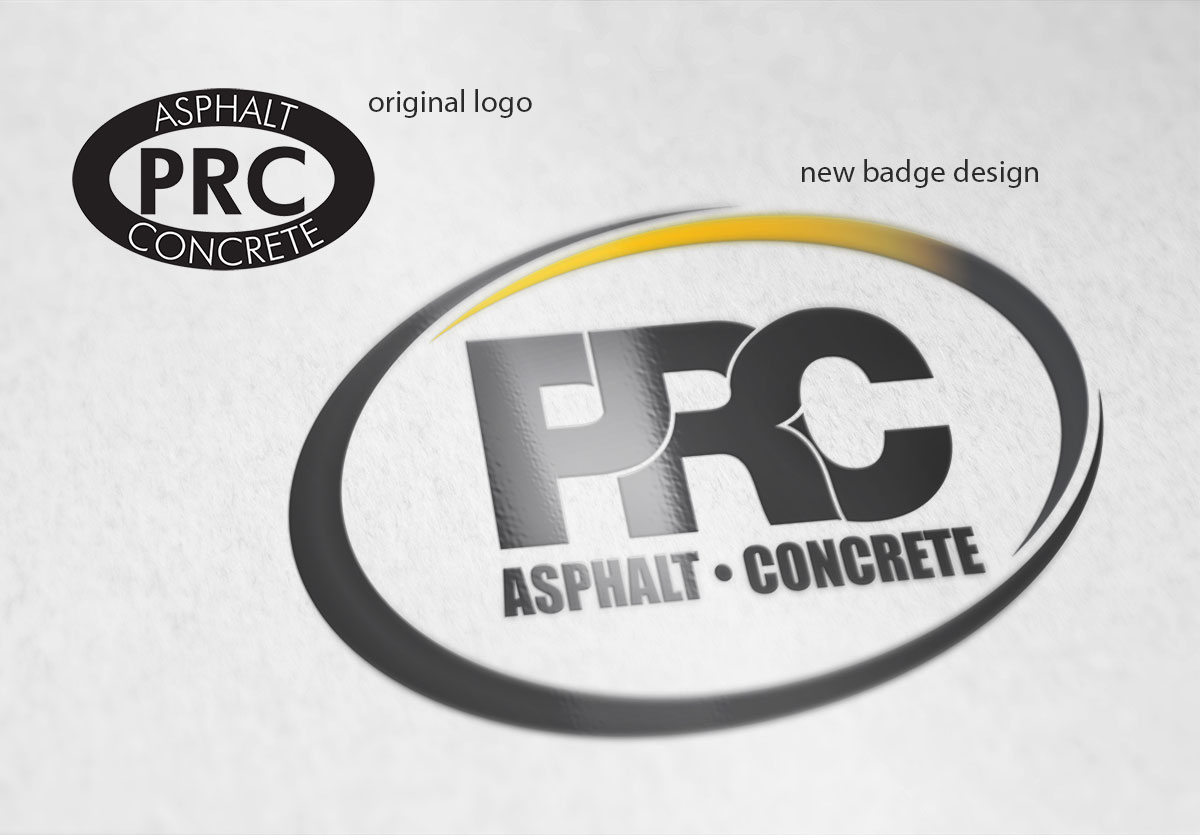 Responsive WordPress Website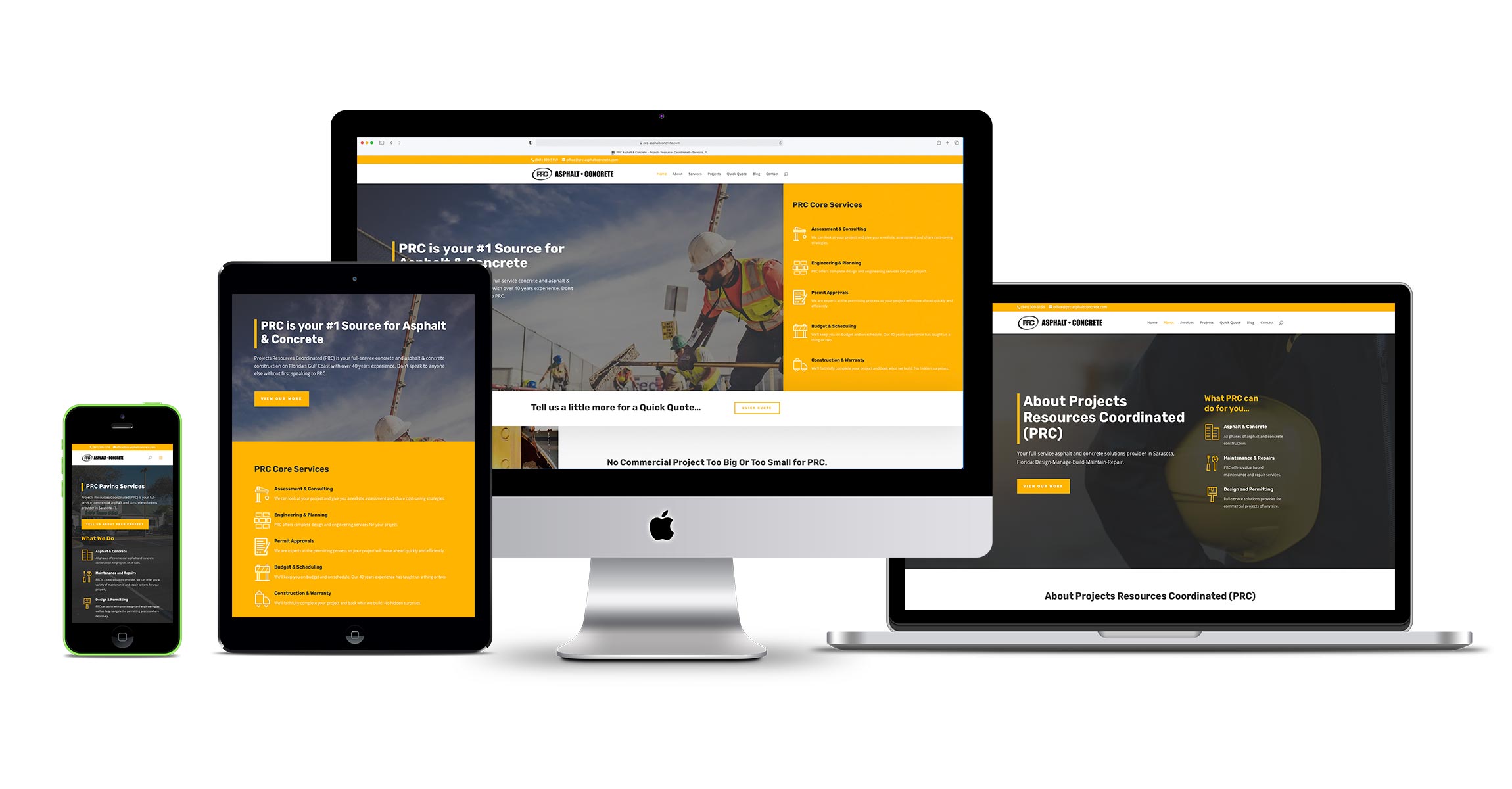 Pavement Sign (Jobsite Sign)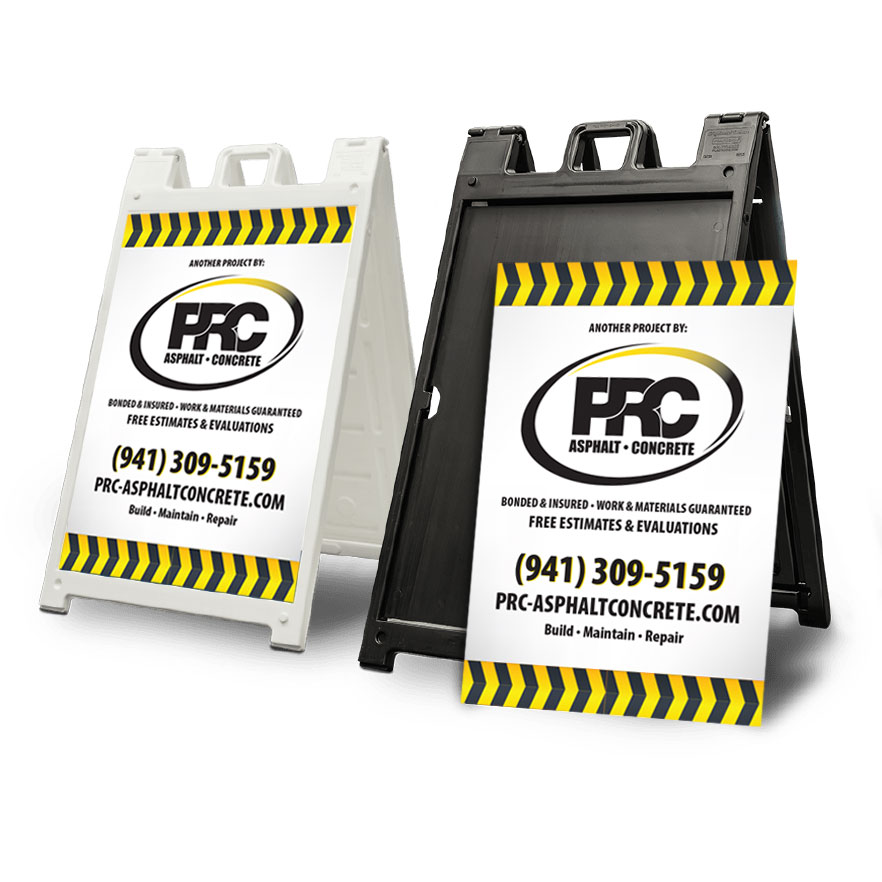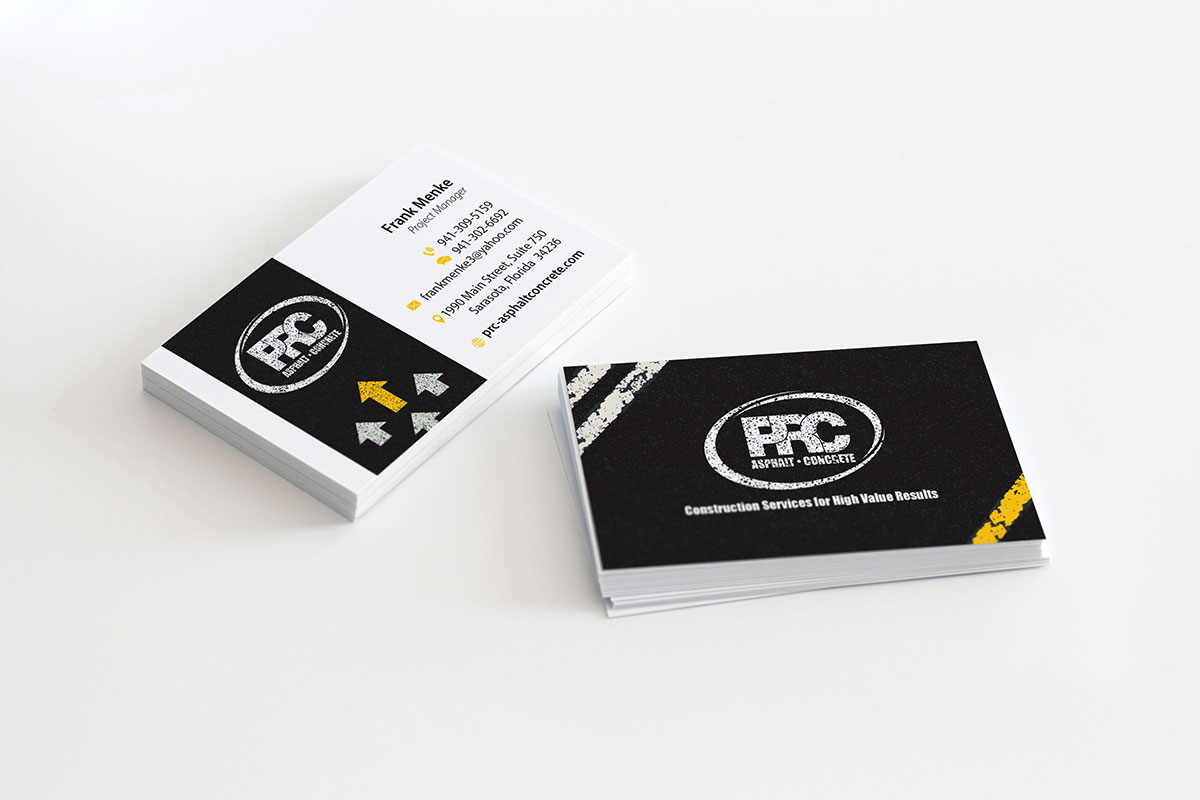 Post Cards for direct mail to very select lists and as a leave behind for cold calls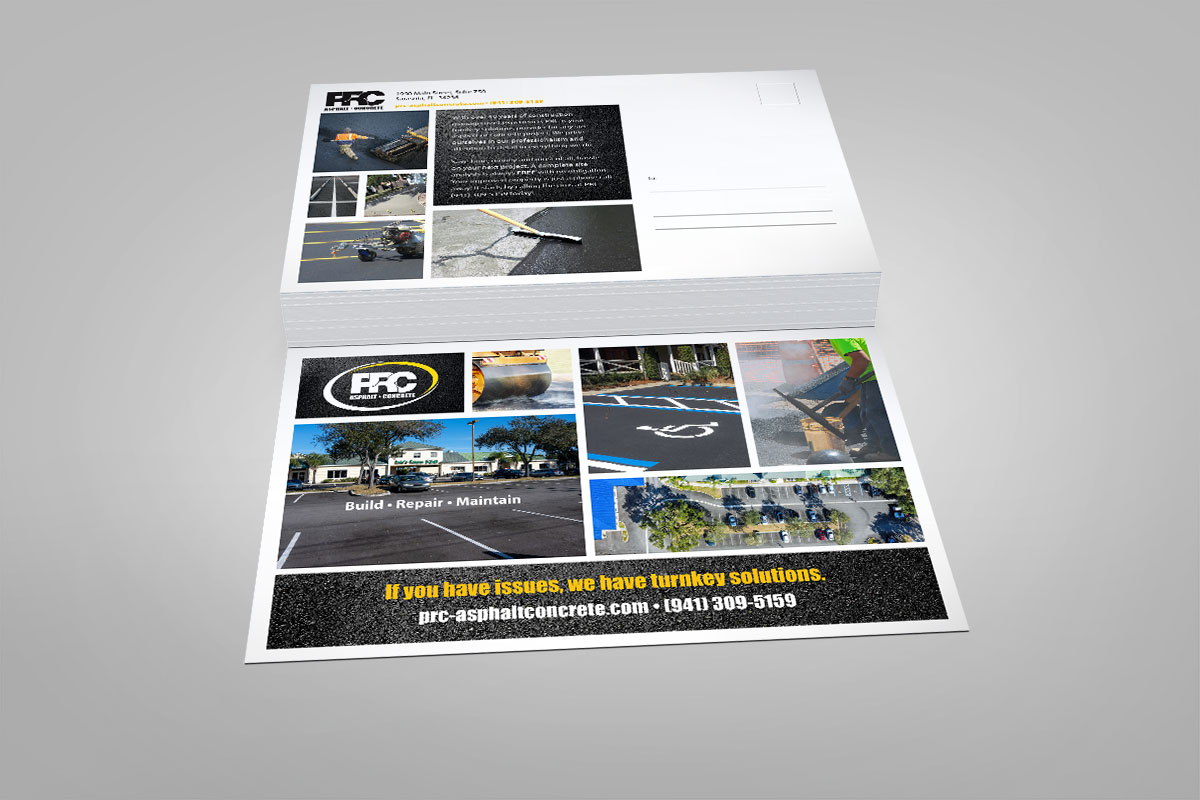 Presentation File Folder for contracts, documents, photos etc.