Small Business Logo Design
Vacation Rental Logo Design – Sarasota, FL
Recently we were asked to design a logo for a small vacation rental business with the only caveat being:
please incorporate this small watercolor drawing into the logo that one of our guests did of one of our units…
While this sounded simple enough there were a few challenges: (1) the watercolor art was from an out of focus copy of the artwork taken with a cell phone, (2) the drawing didn't include any particularly flattering highlights of either the surrounding or building (3) watercolor is tough to reproduce even when you mostly using it online.
Quickly and economically the image on top illustrates the original artwork as our challenge. Below is what we came up that the client actually loved with just a little nudge.
Proof that Imagica does design and branding projects of all sizes.
Bring us your challenges, we woud love to talk to you about them.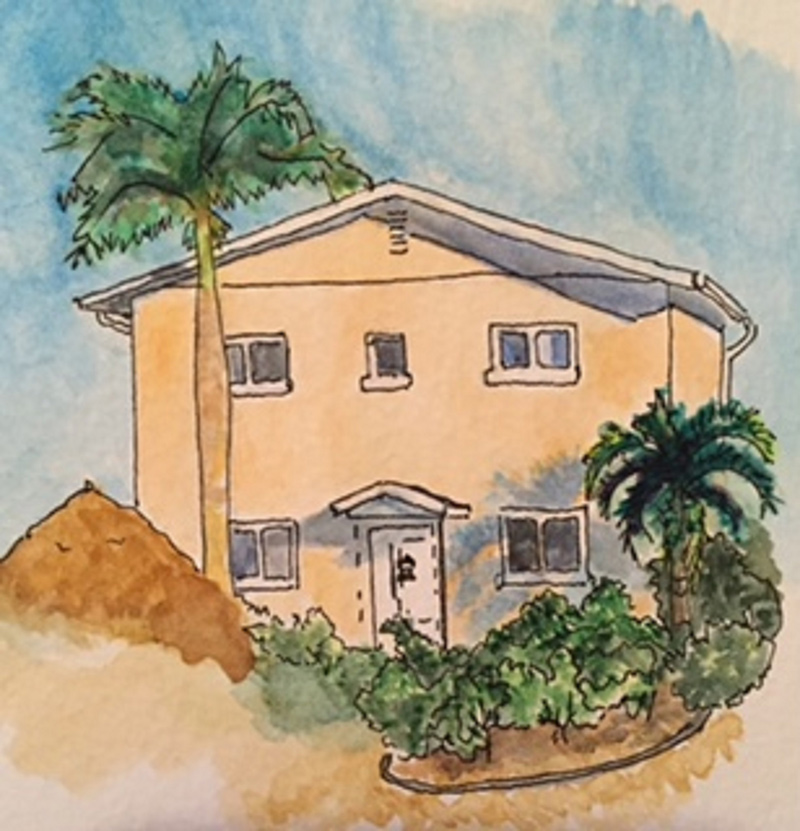 The image above was our mission to incorporate into the new art.


This style of logo is very versitle and can be easily modified to work with almost any aspect ratio and even works as a one-color logo.