About seven years ago, Google launched its own social networking site named Google+. Recently, Google announced it will be closing down the consumer version of Google+ in the coming months as it disclosed a privacy bug. I was reminded of the depreciation of Google Plus this morning as I received the letter (below) regarding my account
Google said "the consumer version of Google+ currently has low usage and engagement," adding that "90 percent of Google+ user sessions are less than five seconds."
with Google+ going away, you can rest assured that Google+ and +1 buttons will have no impact on rankings going forward.
I long since removed the Google Plus Social Icon from this website as I just didn't see the point.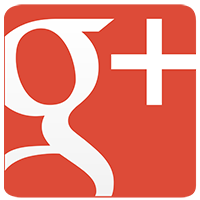 What you can learn?
Don't be afraid to try because even giants with unlimited resources fail. Often. Google wanted nothing more than to be a viable competitor to social giant Facebook, and a piece of both the lime lite and revenue that they own. However, in spite of all their search ranking clout it proves that you are always better specializing in what you do best.
Here is a copy of the letter I received concerning my Google Plus account:
—> Begin Letter <—
The process of deleting content from consumer Google+ accounts, Google+ Pages, and Album Archive will take a few months, and content may remain through this time. For example, users may still see parts of their Google+ account via activity log and some consumer Google+ content may remain visible to G Suite users until consumer Google+ is deleted.
As early as February 4th, you will no longer be able to create new Google+ profiles, pages, communities or events.
See the full FAQ for more details and updates leading up to the shutdown.
If you're a Google+ Community owner or moderator, you may download and save your data for your Google+ Community. Starting early March 2019, additional data will be available for download, including author, body, and photos for every community post in a public community. Learn more
If you sign in to sites and apps using the Google+ Sign-in button, these buttons will stop working in the coming weeks but in some cases may be replaced by a Google Sign-in button. You'll still be able to sign in with your Google Account wherever you see Google Sign-in buttons. Learn more
If you've used Google+ for comments on your own or other sites, this feature will be removed from Blogger by February 4th and other sites by March 7th. All your Google+ comments on all sites will be deleted starting April 2, 2019. Learn more
If you're a G Suite customer, Google+ for your G Suite account should remain active. Contact your G Suite administrator for more details. You can also expect a new look and new features soon. Learn more
If you're a developer using Google+ APIs or Google+ Sign-in, click here to see how this will impact you.
From all of us on the Google+ team, thank you for making Google+ such a special place. We are grateful for the talented group of artists, community builders, and thought leaders who made Google+ their home. It would not have been the same without your passion and dedication.
Google LLC 1600 Amphitheatre Parkway, Mountain View, CA 94043
You have received this mandatory email service announcement to update you about important changes to your Google+ Page, product or account.
—> End Letter <—