If you don't have a referral marketing strategy in place, you're giving up a substantial amount of revenue and probably spending much more on your marketing than necessary.
Referrals from happy customers or clients represent your best opportunity to grow, but they are harder to come by in actuality than you would think. A Wharton School study found that 83% of customers said they were willing to refer products or services they liked, but only 29% actually did. That's a pretty big gap and if you think about it starting with your own experiences with purchases it's probably true and perhaps much lower than 29%.
Here are some proven strategies that can help you generate business referrals and win back the advantage from your close competitors:
1. Ask for referrals at the right time.
2. Make it easy for customers to refer your business.
3. Promote user-generated content.
4. Encourage customer reviews.
5. Create a rewards or loyalty program.
IF any of these interest you, read on to see which ones make the most sense.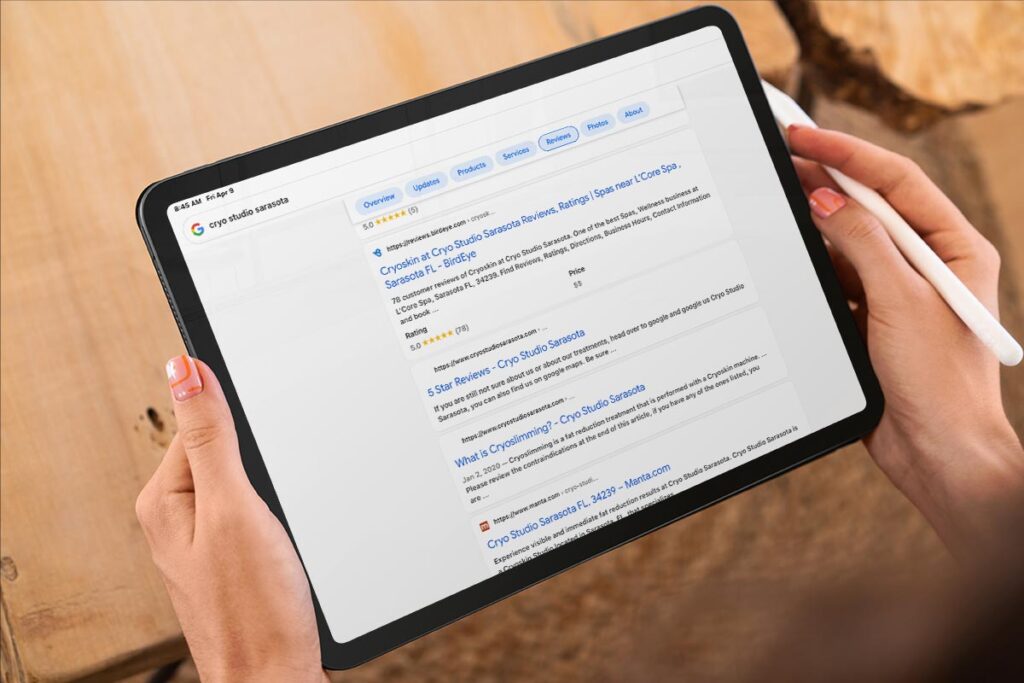 Ask for Referrals at the Right Time
The saying that "it never hurts to ask" is half true when it comes to customer referrals. You shouldn't feel shy to ask your customers for their help. What's more important is when you ask. Ask too early, and you might create a wrong impression. Ask too late, and customers may ignore you. The right time to ask varies from business to business, but a good rule of thumb is to ask when your customer has just had a positive experience with your company.
The best time to ask for a referral is usually at the time of purchase or immediately after you have delivered a service. In fact, based on my experience the falloff is so great it's almost not worth the return. HAVE SOMETHING SCRIPTED that you AUTOMATICALLY ask every customer or client. This can be a "gift a friend" referral idea, post a review to receive prize in a weekly drawing or "as a thank you for your review or referral we'll give you…" perhaps a gift card for your time that you can even pass along to a friend if you can't use it before expiration.
Make it SIMPLE
Make it super easy for somebody to give you a referral. Having tons of great reviews is better than a handful of overly detailed reviews. Any referral mechanism you give should be as frictionless and straightforward as possible, so you don't lose the customer due to a complex process.
Promote User-Generated Content
Giving your customer a way to create content that links back to your products or services is another great way to generate referrals. Sharing recipes, ingredients, photos etc. This is one of the most popular mechanisms as platforms like Instagram and Facebook have made it really simple. Strategies like TAGGING A FRIEND for a chance to win or to receive a discount code have been super successful strategies as well.
Encourage Customer Reviews
A recent study found that 88% of consumers polled said they trusted online reviews just as much as personal recommendations. Smart companies like Amazon not only know this well, but have built global businesses grounded in reviews.
Even if you are not selling a specific product, rather a service a simple and effective strategy for garnering reviews is to send a follow up email or text asking one or two simple questions. That way if they have the time or inclination to respond, you will have their comments in writing if they are not going to post on your more typical review platforms.
Accept and Prepare to Respond to Negativity
You have to take the good with the bad. Assign somebody to deal with negative comments that are on public platforms. Often, how you respond holds far greater credibility than the negative comments made because everybody knows you can't please everybody all the time.
Remember the most effective way to deal with negative reviews is to dilute them with positive reviews and respond to negative reviews with intellect, integrity and respect.
Develop Loyalty or Rewards Program for Retention
Don't even begin to prospect for new clients without making sure you have taken care of your existing clients. Period. Every business is different and certain programs work better in certain sectors. Restaurants are different than plumbing contractors and so on.
Almost every business can develop a type of loyalty program to keep your clients from jumping ship. This doesn't always have to be in the form of a discount, but most people defer to this method as it is the most simple way that everybody can understand. Who doesn't like a deal? But there are other forms of simple Loyalty Programs that don't need to be complicated. You can give repeat customers priority scheduling, a better rate, some schwag or any other thing to make them feel special.
Imagica can help you develop a funnel for garnering solid reviews or assisting with client retention programs to grow your business based on your resources and how you are structured. No two programs should be identical because every business is different and each has their own unique set of goals and objectives. You don't know what you don't know, talk to us today (941) 350-9064. Ask for Perry.